Where Can Electronic Locks Be Used
08/14/2015
Back To Blog
People are using electronic locks more and more as they offer high security level that they can depend on. It is very difficult to get into an area with an electronic lock. You will often notice electronic locks used primarily in business or office environments. There may be certain areas of your office or commercial business, which you do not want to allow access to everyone. With an electronic lock, you can limit the access by providing the needed credentials to those who are permitted access. Electronic locks are fast and convenient, as there is no need for a key. You may also find electronic locks used on home gates, garages and storage sheds.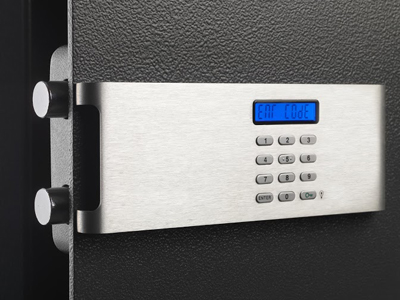 High-Security Electronic Locks
Electronic locks are considered high security. If you see one, you'll understand why. They are more costly than an average lock but well worth the expense because of their effectiveness. A burglar is not interested in trying to figure out how they can infiltrate such a device. They prefer targeting the locks that they are familiar with. It would take far too much time for them to try to figure out how to break into an area with a high security electronic lock. The type of electronic lock you decide to use will likely be based on several factors such as where it is needed, cost, manageability and effectiveness. Two of the most popular options are the biometric lock option and the push-button lock option.
The biometric lock is often seen in police stations, hospitals, schools and other government building. This is an expensive lock that is highly effective. The biometric lock can only be opened once a specific characteristic is positively identified. A fingerprint, iris or your voice is recorded and stored for future use. The lock reader must be able to identify one of these characteristics before entry is allowed. After entering the area, the door will automatically lock again. The push-button lock is just as popular, if not more, than the biometric lock. This generally is a keypad with push button numbers. The correct sequence of numbers must be entered into the keypad in order for the door to open. You can easily change the code on a push-button lock.